Meet the Team of People Behind SFC
Past & Present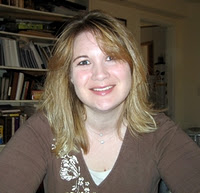 VS Grenier, Founder, Owner & Editor-in-Chief of SFC, is an award-winning editor and author, who was voted one of the Top Ten Editors in the Preditors and Editors Poll in 2007 & 2008. She loves writing books, articles, and short stories for children and teens, finding that it keeps her young. Grenier even dresses up for Halloween and still believes in Santa Claus. Grenier is a graduate of the Institute of Children's Literature and is a member of the League of Utah Writers, SCBWI and Musing Our Children. A California girl at heart, VS Grenier currently lives in Utah with her husband, their three kids and the family's dog Taz.

Her works include Babysitting SugarPaw, the Best of Stories for Children Magazine Volume 1 anthology and over 30 short stories, articles, and crafts for children along with newsletter articles for writers. She
also won second place for her article on, "Yes, Virginia, There IS a Santa Claus" in the Preditors and Editors Reader Poll for Best Nonfiction of 2007 and won 7th place for her article, "Dinosaurs Tracks in My Backyard" in the Preditors and Editors Reader Poll for Best Nonfiction of 2008.
Websites:
Author site http://vsgrenier.com
Facebook http://www.facebook.com/vsgrenier
Twitter http://twitter.com/sfcpublishing
World of Ink Network http://worldofinknetwork.com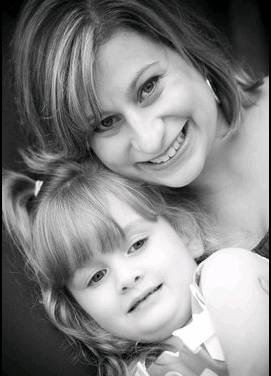 Marni McNiff, Marketing Manager, is a freelance writer and editor living in Connecticut. She spent several years as the Managing Editor at The Institute of Children's Literature before branching out into a freelance career. She currently edits books for World of Ink Network and MuseItUp Publishing and writes fitness and health articles for a variety of publications including iSport.com and The Organic Whey. Marni is the mother of three young children as well an adoptive mother to a cat, dog and parrot.
Terri Forehand, Blog Editor of SFC, is a neonatal nurse and freelance writer living in rural Indiana. Terri writes fiction and nonfiction for children and health/educational material for both adults and kids. She shares 10 acres

with her husband and an array of animals. Terri has grown children and enjoys spending time with her grandchildren. She is currently working on a picture book series combining health subjects with spunky fictional characters for learning fun and has a prayer book for adults dealing with cancer due for release in Dec 2010.
Websites & Blogs:

http://heartfeltwords4kids.blogspot.com
http://terri-forehand.blogspot.com
www.terriforehand.synthasite.com
Roxanne Werner, Fiction Editor, lives in New York State

with her family and two cats. She is a member of SCBWI
and Cliff House Writers. A winner of the Highlights Fiction contest, her magazine credits include Highlights, Know and Turtle, as well as many crafts, articles, and stories published online. Her adult works include two short stories, published in the Adams Media 'Hero' anthologies and writers articles for the Institute of Children's Literature website. In her spare time she loves gardening, reading and writing.
Website www.roxannewerner.com
Randi Lynn Mrvos, Nonfiction Editor of SFC, is an award-winning picture book writer, a member of SCBWI, and a columnist Extra Innings. In addition, Mrvos is an editor for the educational website www.Viatouch.com. Mrvos' publishing credits include Scholastic Books, Gryphon House, Highlights for Children, KNOW magazine, and Nature Friend as well as writers, educational and parenting websites.
www.themaggieproject.blogspot.com
www.Randi.Lynn.Mrvos.home.insightbb.com

Irene Roth, Submission Fiction & Nonfiction Editor of SFC, is a freelance writer for teens, tweens and kids. She has published
over 150 Ezine articles on different topics that are relevant to self-esteem and self-confidence for girls. She maintains four blogs,
one writing blog, one adolescent blog, and two book review blogs (one picture book review blog, and one YA and Adult book review blog). She also is a book reviewer for Booksneeze, Tyndale Publishers, The Muse Book Reviews, and a Contributing Editor
and Reviewer for The National Writing for Children Center. She is
in the middle of writing three E-books for teens and tweens.
Jamie DeMumbrum, Submission Poetry Editor of SFC, lives in Loveland, Ohio, with her husband, two teenaged children, and a hairy, high-maintenance dog. After blinking and watching her babies start to drive and think about college, she decided to pursue her interest in freelance writing for children and, sometimes, parents. When she isn't warming the bleachers at football, basketball or lacrosse games, she loves all kinds of reading, writing, editing and sewing for her home.
Websites:

Rosemarie Gillen, Art Director of SFC, is a professional
Children's Book Illustrator. She has won several awards and has been published traditionally and online. She specializes in enhancing children's book with her unique style of illustrations.
Her style is colorful, happy and child friendly displaying the sweet innocence and simplicity of childhood. Her interests range from painting reproductions of great masters to reading, and horseback riding.

You can find more of her work at www.rosemariegillen.com

Alice Knisley Matthias, Educational Writer of SFC, lives in the New York metropolitan area with her husband, children and floppy eared mixed breed dog. She holds a BA in Theater and a Masters Degree in Elementary Education. Alice is the author of a newspaper food column and children's fiction, nonfiction and poetry.
Kris Quinn Christopherson, Featured Guest Interviewer of SFC, is a wife, mother, children's literature lover, writer and proudly known as
"Krist the Reader" through weekly story times at local daycares. Kris is a Southern-born girl who lives on a farm in the Midwest raising confident readers, who adore a good story, and works hard to create her own
good stories. Kris has edited and written for the National Military Family Association (NFMA) online publications. She is a graduate of the
Institute of Children's Literature, and is a member of SCBWI. Her
essays have appeared on iParenting.com and Cribshet, an online column for Minneapolis Star Tribune. She blogs about her journeys in reading to and for others, writing what she knows and raising her family...not necessarily in that order on http://kqchristopherson.wordpress.com/
Cheryl Mansfield, Copy Editor of SFC, still wishes she were still a kid. Since that isn't possible, she plays with her imaginary friends by
creating stories for young children to preteens. She is published in biographies for the educational market and is a member of SCBWI.
Alison McEvoy Murry, Blog Proofreader of SFC, lives in Brandon, Manitoba with her husband Mark, two daughters Alexandra (12)
and Julianna (9), and their four legged furry children (i.e. cats)
Mike and Miss Kitty. She has worked in education for 23 years.

Jan Cornebise, Proofreader of SFC, is a former literacy teacher who writes and illustrates stories and poems for children. She enjoys travel, reading, gardening, and hanging out with her grandchildren. This SCBWI member lives in Colorado with her historian husband. She's been published in Turtle, Stories for Children and Berry Blue Haiku.

Wayne S. Walker, Book Reviewer of SFC, is a native of Hillsboro, Highland County, in southern Ohio. After graduating from Hillsboro High School, he continued his education at Florida College in Temple Terrace, FL, the University of Akron, and Wright State University. Married to his wonderful wife Karen for over 25 years,
he is the father of two sons, Mark and Jeremy, who are both homeschooled. Also, he has worked as a minister for almost 35 years in Ohio, Missouri, and now Salem, IL. Wayne's interests include classical music, hymnology, and children's literature. He has developed a home-school curriculum for studying the great composers; has authored a book entitled Songs of Zion with studies of several hymns; and has been a regular book reviewer for The Old Schoolhouse Magazine and Home School Buzz. In addition to his home, work, and hobbies, he has been involved with several civic and homeschooling organizations, and edits an e-mail newsletter Biblical Homeschooling.